As of 2009, Texas mandated that school districts and open-enrollment charter schools provide education about child abuse prevention. (HB 1041) According to Texas Education Code (TEC) §38.004, the agency must maintain on its website a list of links to sites that provide information regarding the prevention of child abuse and develop and periodically update a training program on prevention of child abuse that a school district may use for staff development. Each school district shall provide child abuse anti-victimization programs in elementary and secondary schools. While this education is required, each independent school district can choose their method of implementation. According to TEC §38.0041, a school district may collaborate with outside consultants with expertise in the prevention of Child Sex Abuse.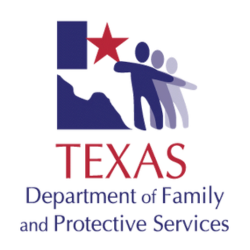 Texas Abuse Hotline Website
Call our Abuse Hotline toll-free 24 hours a day, 7 days a week, nationwide, or report with our secure website and get a response within 24 hours.
1-800-252-5400 or Texas Abuse Hotline
They cannot accept email reports of suspected abuse or neglect.