Texans Can Academies - Dallas Golf Classic 2018
2018 Texans Can – Dallas Cares for Kids Golf Classic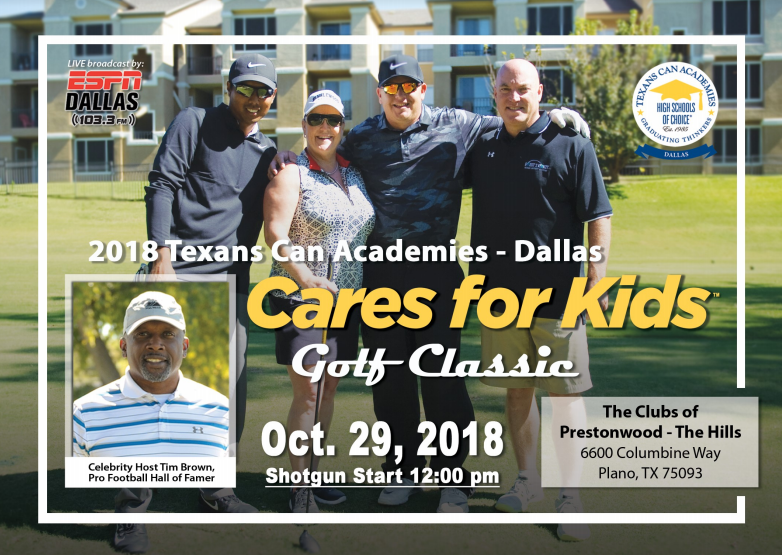 October 29 (Monday) 11:30 am
Thank You for Caring for Our Kids!
Your support empowers over 2,000 students like Mario and Kaya who continue to fight through adversities.
100% of your contribution helps students obtain their high school diploma without worrying about basic needs such as food, clothes, eyeglasses, hygiene products, and so much more!